Wait, no, they just think it's a DISTRACTION. From…net neutrality?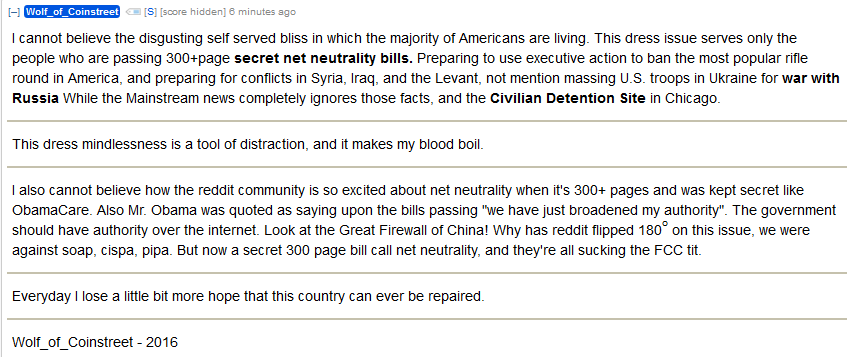 Yes, r/conspiracy now thinks there's a sinister secret buried in the 300 page documents on net neutrality. Because if only they were public, they'd totally read a 300 page long bill by a regulatory agency!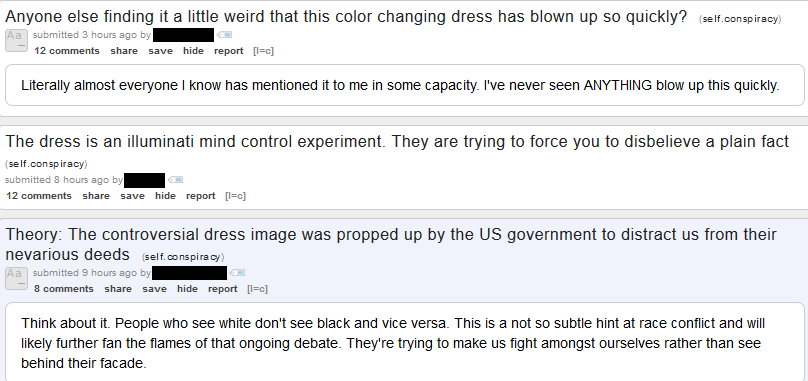 Bob. Bob. Relax a little, Bob. Enjoy life. Go to see a movie sometime, without debating if MK Ultra brainwashed the stars. Bob, ya gotta take it easy sometime and stop seeing sinister plots in everything. Go to the beach, Bob.  Go on a nice vacation. Have some fun with an internet joke and let the paranoia slide for a night. Listen to the new Taylor Swift – yeah, I know, Bob, but she's reinvented herself, she's – no, Bob, it wasn't a government plot to – Bob!